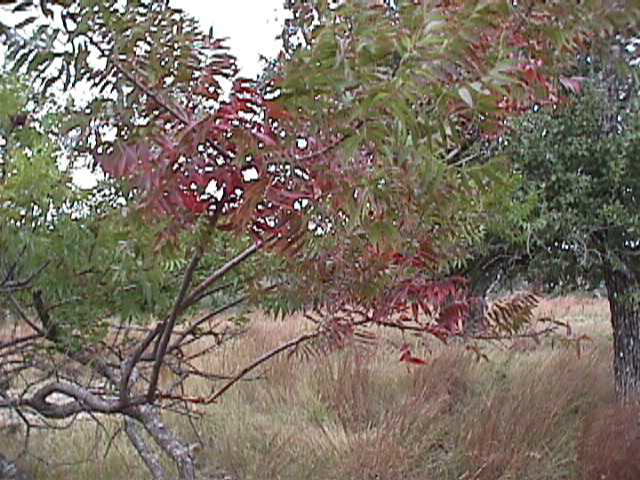 TREES

Prairie Flameleaf Sumac
Anacardiaceae Rhus lanceolata

A medium sized tree up to 30 feet. It often is multi-trunked, has white flowers and the fruit is red. Its main claim to fame is the deep red foliage display in the fall. Plant in sun or part sun and enjoy the fall color. Drought resistant when established.